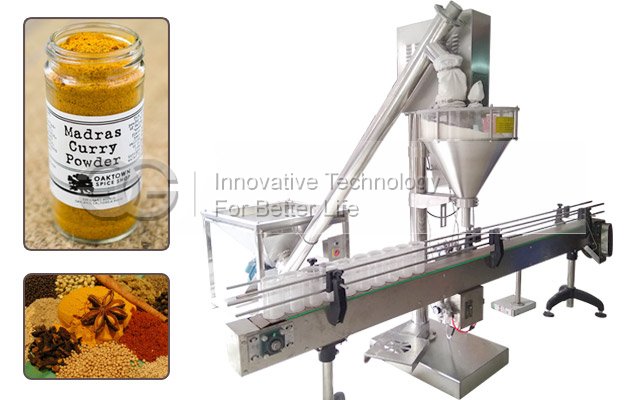 Description of Automatic Bottle Powder Filling Sealing Machine Line
Bottle filling production line is aimed at better epidemic of injected powder products filling, capping production line, has wide application in the broad scope of different industries, such as protein, nutrition powder, notoginseng powder, coffee powder, seasoning powder, soy powder drug, milk powder, curry powder, chemical powder, essence, etc.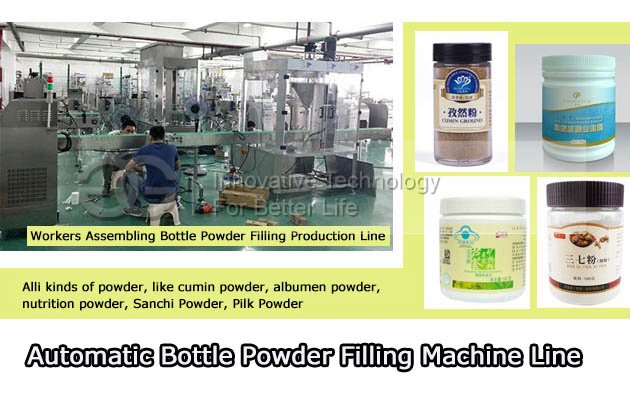 Performance Characteristics of Bottle Powder Filling Line
1, Powder filling production line main equipment include powder filling machine, automatic capping machine, aluminum foil sealing machine, can also according to the need to equip unscramble bottle machine, printing machine, labeling machine, bottle collecting machine into efficient production line.
2, Bottled powder filling production line, automatic powder quantitively filling, stainless steel materials, convenient man-machine interactive interface, screw quantitative filling, high filling precision. Fully sealed structure, the dust does not leak, more hygienic.
3. After the automatic screw capping, it enters the aluminum foil sealing machine. The aluminum foil sealing machine adopts the stainless steel shell with the chain plate conveyor, the split-type structure, digital display, beautiful and easy to use.
4. Powder filling production line applies to powder products in food, chemical, pharmaceutical and pesticide industries.