Celebrate the Successful Trading of Machines
Foreign trade department staff warmly received customers from Australia, who is on-the-spot investigation to the company, to discuss cooperation matters.
The foreign mainly inspects the seed equipment, such as seed counter, rice combination machine, rotary vibration sieve and vacuum packaging machine,since the customer owns a professional farm of seed business in Australia,he comes to China in order to seek the suitable seed cleaning equipment.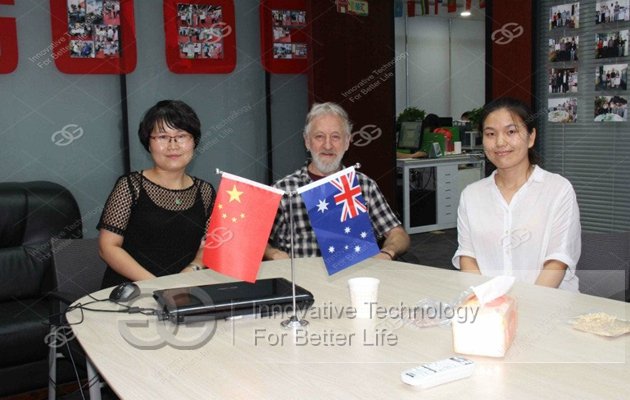 Our sales staff also lead customers to visit Zhengzhou, such as the famous Shaolin Temple ,which makes customers a pleasant visit.

Foreign trade department staff led the customer to the production workshop,having a detailed understanding of the storage warehouse from the production to the shipment of a series of inspection processes. Quality is the professional responsibility,which is the company's most basic commitment to each customer. The foreign investors agree with our company, and he is very satisfied with the quality of our machines.

Our company always adhere to the quality of products, satisfactory service, reasonable price as the goal, and effectively grasp the production, sales, service and other aspects of the product. Customers think highly and praised the company's product quality and enthusiasm of the service, and look forward to long-term cooperation with our company.
Whatsapp:
0086-185-3993-1566