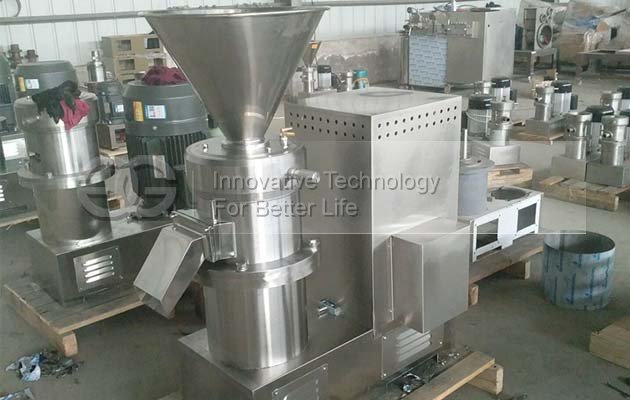 This GGJMS-180
soybean milk grinding machine
was sold to Burkina Faso. Customer used this machine for grinding soy milk, mung bean soup, liquid emulsion, liquid-liquid mixture or other materials experimental. This machine also aplly to grind peanut butter, almond butter, etc, suitable for shops, individuals and laboratories.
Emulsifying soy milk grinding machine is a wet ultrafine particle grinding treatment equipment, with crushing, emulsification, mixing, dispersion, homogenization, stirring and other functions, suitable for all types of emulsion or paste media materials.
Finished fineness of granular material up to 50-150 mesh after grinded by colloid mill, which is the ideal equipment for peanut butter, sesame tahini, almond butter, sunflower butter, etc.. It can replace and better than stone mill, sand mill, ball mill, etc.