Customer from India visisting for our
Instant Noodle Production Line
on Sept.23th. Indian customer is business of manufacturing noodles and other foods, with great interest in our fried instant noodle production line. Two of our sales managers lead customer to visit our factory as well as our office,discussed many questions in great details.
Fried instant noodle production line is with multiple and advanced technology.The whole production line production is with unique and novel design, safe and reliable operation, beautiful appearance,high degree of automation, it is the current domestic advanced instant noodle production of complete sets of environmental protection equipment.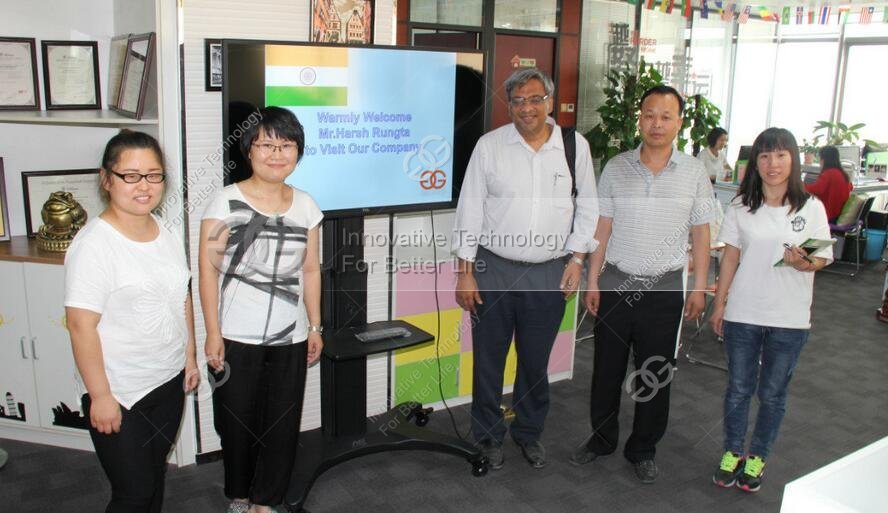 Fried instant noodle production line has bag type and bowl or cup type from aspects of packaging.There is also a multi-functional machine type combination. The weight of each noodle block varies from 50grams to 100 grams; the capacity per shift (8 hours) randomly from 30,000 to 200,000 bags or bowls/cups; The width of roller from 200mm to 800mm. Additional equipment configuration from flour sieving machines, conveyor flour, patch aging machine, frying oil filter, air filter cooling, soup investment charter, seasoning sachets delivering machine and packaging machines.