Our customer from Zimbabwe purchased five
peanut butter machines
from our company in March 10, 2016. After running the peanut butter machine, the customer expressed his satisfaction about our peanut butter machine. He said that the peanut butter machine can completely meet his demand and he would like to order more machines from our company after selling them. Besides, he would recommend other friends to purchase the related products from our company thanks to the trust of our customer.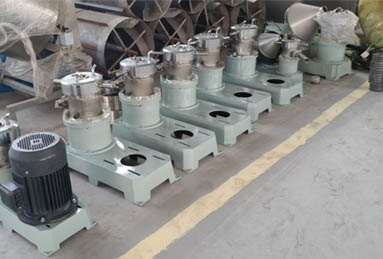 As the professional food processing machinery, the peanut butter machine is often used to process peanut, almonds, sesame, cashew nut, bean, pea, chili, garlic and ginger, etc. According to the different materials to be processed, the rotor and stator of different textures could be used. The whole peanut butter machine could be assembled or disassembled easily. Due to the small size of peanut butter machine, it is suitable to be used in the restaurant, supermarket, home, small processing plant and big factory for commercial use.
As the professional manufacturer of peanut butter machine in China,GELGOOG welcome customers from all over the world to visit and purchase our products.