High energy consumption and high pollution in industrial production has become a serious problem of industrial upgrading. In the development of the concept of innovation, harmony, green, open, and sharing, green manufacturing is very popular, the manufacturing industry of mechanical equipment will be faced with a new adjustment, at the same time, it is also facing the huge market opportunities.
At present, food packaging materials on the market are mainly plastic, paper, metal, wood, glass, composite materials, excessive packaging is not only a waste of resources of raw materials, nut also an important source of environmental pollution, and the plastic bag is an outstanding representative.
In this situation, it is extremely necessary for food packaging to strengthen environmental protection. Prior to the day, Amazon introduced a carton manufacturing machine, which can cut and blend the board, and make it into several semi-finished cartons to pack products by human. Due to the special design, it will reduce the waste of resources. The expert says that the accurate and environmental protection factors will be taken into consideration in the future.
In order to response to the environmental protection requirement, a pillow type packaging machine with high accuracy and work efficiency is provided by the GEOGOOG Company.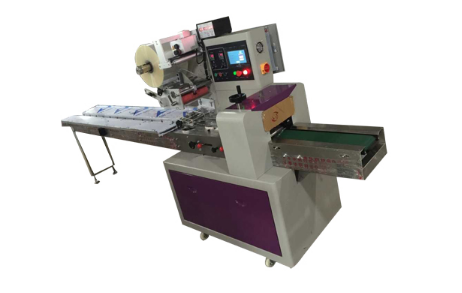 The pillow type packaging machine is a kind of continuous packaging machine with strong capacity, and it is suitable for a variety of specifications for food and non food packaging. The packaging bag length can be set and cut in a time, without empty operation, which can save time and packaging materials to a great extent. The most obvious feature of this pillow type packaging machine is the accuracy of its working, better for manufacturers to keep pace with the requirement of environment protection and accurate.
With the environmental problem severe increasingly, every country, every industry, and every man should take measures to protect the earth. No industrial production can be separated from the support of machinery equipment, including the food industry, if manufacturers can reduce the consumption of energy and pollution, it will bring great changes.