What is in the cold winter of the most important things? It must have a warm stove. As the price of fossil fuels continues to grow, more and
more people turn to buy a

wood pellet machine

in their own homes. If you can make your own

wood pellet

, you can enjoy the convenience
particles, clean and low cost compared to buying from the market. But there might be some problems, they do not know. So there are some
suggestions on how to make your own wood pellets for heating of the furnace.

First, if you are going to make your own homemade pellets, you need to make sure that you have your own homemade pellet mill. There are
flat die pellet mill and ring die pellet mill. Because the machine is used for your own family, the flat die pellet mill will be better. And flat die
pellet mill will be more flexibility and cost-efficient.
Then, you can pick up the electric flat die pellet mill if there is easy access to electricity and the electric charge is cheap. On the contrary, you
should choose the diesel engine flat die pellet mill. Furthermore, in Amisy, there are extensive range of pellet plant ancillary machines and
spares for your choice.
Then, you have to pick up the suitable materials in size and dry them by nature or machine. Some people don't notice the diameter of the
materials and throw them all in the machine and that will cut the lifetime of the ancillary machines. The best moisture content to pelletizing is
about 11-17%. If your materials contents more water, you should dry them first.
After that is the cooling process. Usually after pelletizing, the temperature of wood pellets is between 60-80 degrees and the moisture content is
close to 15%.Spread them out and allows them to cool and dry naturally. At the same time, you can screen the good and qualified pellet. You
can't ignore that you have to pack them carefully. You may want to store some for later use, so you had better package them with some water
proof materials.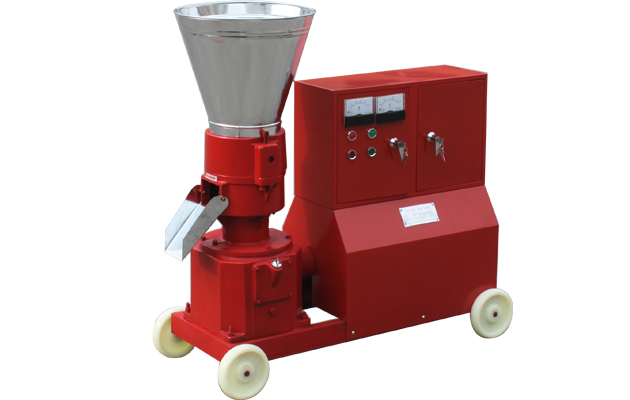 Pellet mill roller gapIt seems that after you have pelletized the wood pellet you have done all the things you have to do. But there also have some
important point you must to know, and have to follow to do.
Firstly, you should clean the die and rollers carefully. When you feed the machine with raw materials, there may have some hard impurities got stuck
and if you don't clean them out, it will be very harmful to the working station of the machine. Furthermore, you may not forget the bearings. The bearings
will be working in a high temperature and high press, so maintain the bearings is very important.
Here have some advices and you can take based on your own situation. Before the mill begins to work, you can grand the die with the mixture of bran
and oil. And the clearance between the template and pinch roller should be 0.1-0.3mm. Then, you should clean the bearing every 2-5 days and fill it
up with grease that resist to high temperature. You also have to know that all the maintainance thing must be done in the state of blackout. And the
machine should be placed suitable and stable, because it is not good to the mill if you move it constantly.
We have to believe that it will be more popular in the world that make own wood pellet for home stove heating because of the advantages such as
cost-efficient, eco-friendly, convenient, lower-consume and flexibility. And there are many things you should to know and learn. Please feel free to
contact us for any further information. Amisy will offer you with timely and best service.