This
almond skin peeler machine
is mainly used for peeling almonds, peanuts which has been soaked in water. This machine consists of high standard pure soft rubber wheel, can move the skin of almonds off easily and gently like human hand.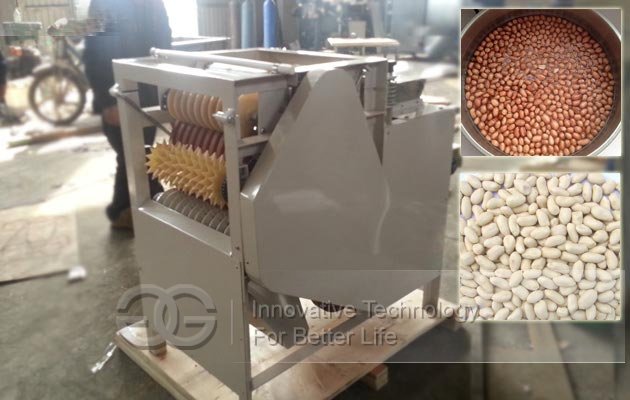 Wet almond skin peeler adopts wet process and it is specially used to remove the skin of soaked almond, peanuts, horsebean and chickpeas etc.. The almond skin peeling machine many advatages, just as follows:
1. No crushed granule, no damage to almonds;
2. Glossy and bright surface;
3. No browning surface;
4. No protein denaturation after peeling;
5.The skin is automatically separated from almonds during peeling process with high efficiency and easy operation.
If you want to get price about almond skin peeling machine, leave your message or email to
[email protected]