Today is Winter solstice, also named Midwinter redirects here. Winter solstice is a very important solar term in the Chinese lunar calendar, but also a traditional festival, so far, there are still many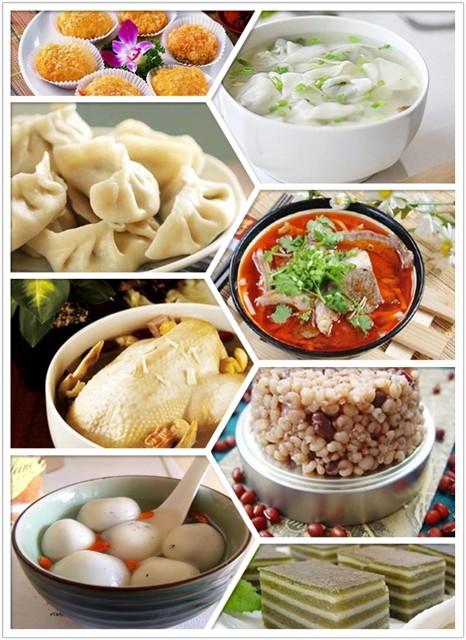 places have the custom to celebrate winter solstice festival. As early as in the spring and Autumn Period 2500 years ago, China has used the ancient sundial to observe the sun to determine the winter solstice to come, it is the 24 solar terms worked out in the first of a. The time between the solar calendar each year in December 22nd or 23.
The winter solstice is the shortest day of the northern hemisphere during the whole year, the longest day of the night, the winter solstice, the day will be a long day. After the winter solstice, around the climate have entered a cold phase, China folk have the third nine-day period after the winter solstice -- coldest days of winter.The winter solstice after thousands of years of development, formed a unique food culture festival. Such as wonton, dumplings, red bean porridge, millet cake Glutinous Rice Balls, etc. can be used as a food festival. Had been more fashionable.

In ancient China attaches great importance to the winter solstice, the winter solstice has been as a great festival. People think that after the winter solstice, the daytime becomes longer day by day, is the beginning of a solar cycle, is a lucky day, should be celebrated. Now, in some places, people still treat the winter solstice as a festival. Northern region is the winter solstice will eat dumplings, eat wonton, the southern region in the winter solstice eat a rice ball, long moodle. On the day, some place has the custom for worshiping.
Worldwide, interpretation of the event has varied across cultures, but many have held a recognition of rebirth, involving holidays, festivals, gatherings, rituals or other celebrations around that time.