People love snack foods. Some different types of snack foods that you may not know.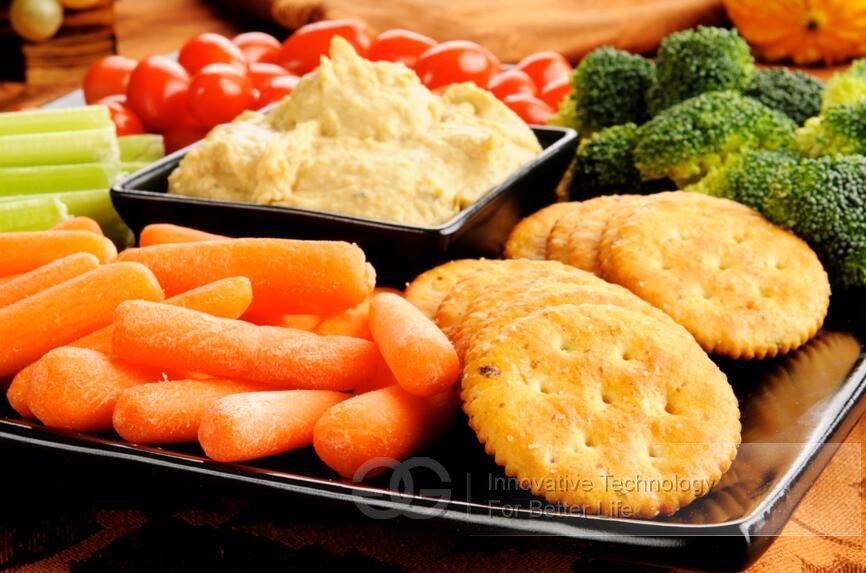 Sweet Snacks
The category of sweet snacks covers a broad spectrum, from candies to baked goods to nut- and grained-based products. Some defy categorization such as Jell-O. Candies include traditional candy bars, such as those made by Hershey's and Nestlé's, to the high-end gift chocolates like those made by Godiva and See's. Baked goods include cookies, crackers, cupcakes and pastries. This category boasts iconic names such as Ring Dings, Twinkies and Moon Pies. Grain- and nut-based snacks include products such as caramel-covered popcorn like Cracker Jacks and Fiddle Faddle. Ice cream also continues to be a popular American snack. They consume nearly 5 gallons per capita annually, according to the Canadian Dairy Information Center.
Healthy Snacks
In 2010, First Lady Michelle Obama began a campaign to reduce obesity in the United States by getting kids to eat healthier. That includes healthier snacks, eschewing foods with high fat and sugar content. Both children and adults are being encouraged to snack on more fruits and berries, as well as fruit-related snacks such as applesauce, sugar-free Popsicles, fruit salads and smoothies. Looking to take the place of chips and dips at those football parties are veggies and dips made from low-calorie dressings, beans, hummus and salsa. Whole grain snacks such as crackers and sugar-free cereals, along with popcorn (sans butter) and granola, make the list as well.
Homemade Snacks
Nothing says lovin' more than homemade confections from mom or grandma. Making snacks at home is also easier on the budget than processed packaged foods. They can include a wide variety of treats that range from traditional items like fudge, brownies and cookies to more creative fare such as fruit burritos and cinnamon popcorn.