One day, a hotel is my lunch break, the manager in the inspection work, all of a sudden, hurried from outside came in a beggar, said to the manager, Sir, please give me a toothpick. The manager didn't say anything, gave him a root. After a while, there is a beggar to come in, also want a toothpick, manager also gave him a piece of, just want to ask him the reason, beggars and ran away. When the manager is strange, a beggar came in again, the manager has prepared a toothpick, but to the manager to the beggar is straws, manager in a big surprise, said to the beggar, straws I can give you, but you must tell me, why should two beggars in front of the toothpick, and straw do you need? The mendicant say: I heard that there is a backstreet drunkard vomit, they take a toothpick already ate into pieces, I only take a straw to suck the garden water!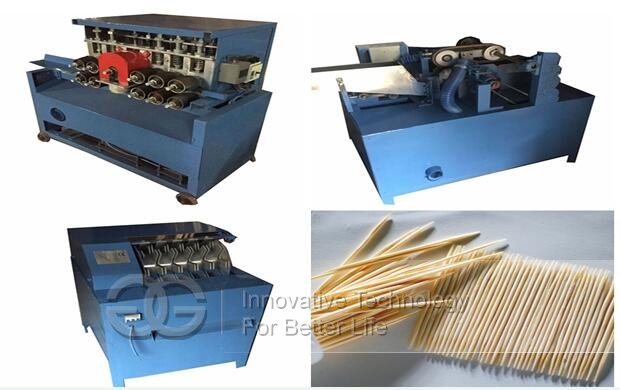 oden toothpick processing line
.
All production line need 4-6 workers.
The original machine used for making the product with diameter 2.2 mm and the length 65mm. The capacity is 500000 PCS per 8 hours. We also can make the machine custom-made. Such as production pointed wooden toothpicks, both ends is to replace the above 7 machine with LG - 642 sharpening machine, 8 production 600000 PCS per 8 hours. Increase the LG - 642 machine 4, the production of 3 million.
Need to preprocess the wood into 140/105/70/30cm length,6cm width and 3.5cm thickness firstly.
We are professional in this field. We also can send our engineer to help you install and adjust the processing line in your country. But the cost should be bear by the buyer.