Peanut roasting machine
is an important equipment in the process of peanut food processing. Timing and discharging of peanut roasting machine are the two important steps in the operation.
The
peanut roasting machine
is composed by feeding device, speed regulating motor, drive mechanism, circulating fan, electric cabinet and other parts. Control blowing rate and set the temperature of the material being heated by regulating running speed to ensure best roasting effect.
It widely used in food, electronics, chemical industry, etc. Such as peanuts, cashews, walnuts, pistachio, almond, broad bean and other granular nuts, materials.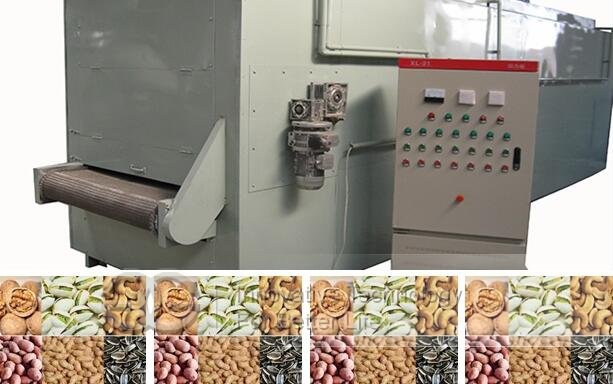 Advantage:
baking products heated evenly, internal and external temperature difference is small, not deformation, not change color;
Baking speed automatic frequency control of motor speed control, high efficiency; Double temperature control heating, less energy waste, save energy;
Can be used with production line of attachment, feed on the other side of the material. The synchronous control and reduce the incidence of adverse Baking speed, high efficiency; can be local heating, energy waste, less power;
Temperature can be segmented control to meet product demand, high flexibility;
forced ventilation device, solvent residue, low risk;