Avocado oil is an edible oil ectracted from avocado. Avocado oil can be used as an ingredient in other dishes, also can be cooking oil. Avocado oil is commonlu used in lubrication and cosmetics. But do you know how to make avocado oil commercially? Here will introduce
avocado oil extraction machine
for you.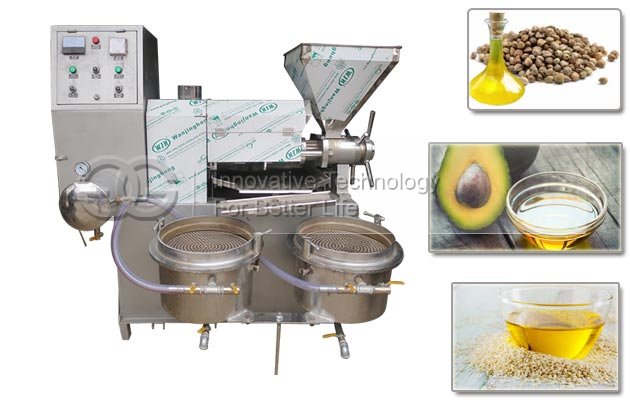 Screw avocado oil press machine is used for making peanut oil, rapeseed oil, cottonseed oil, sesame oil, olive oil, sunflower oil, avacado oil, soybean oil, coconut oil and camellia-seed oil, ect.. This oil press machine is also suitable for commercial use and small workshop oil making.
In order to better increase oil pressing rate, we suggest you use
nuts roaster machine
for roasting the oil crop before pressing oil.
Attention when using avacado oil press machine:
1. Before pressing oil seeds, please adjust the temperature and speed(100°C is good)
2. Putting the oil seeds into the feeder
3. Oil is out of the squeezing bolt
4. Using the filter to filter simply crude oil