Peanut chopping machine
is new cutting equipment by GELGOOG Machinery for nuts particles cutting equipment, consists of feeding, ascend, chopping, vibration grading components, suitable for cutting all kinds of sesame, peanut, soybean, macadamia nuts, medicinal herbs and other granular, into strip material, and the for grading classification.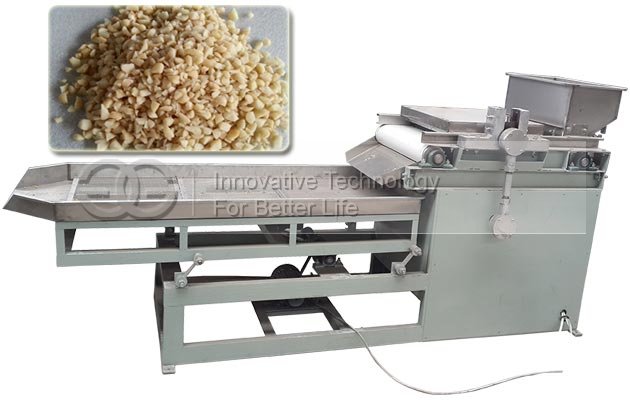 The best advantage of this peanut chopping machine is high yield and no grease. Contact material, vibrating screen and frame are all made of stainless steel. The vibrating screen is a flat screen, with four feeding holes, which can be divided into two 2-4.5 mm particles and powder. The cable is used to ensure the safety and beauty of the groove. The cutting particles are uniform, no long strip.