With the
fish feed production line
increasingly demanding and so this fish feed production line is newly researched to meet the demand
of intensive production of
fish feed pellet
. This newly researched fish feed production line can produce pet feed pellet,floating fish feed
pellet, sinking fish feed pellet, live stock feed pellet , etc. The products can have different unique flavor, rich nutrients,shapes, and fine
texture to meet the different eating habits of animals. High production efficiency and super automation control, our fish feed production
line is the best choice for medium and big sized feed millsand breeding farms. Our fish feed production line can produce various kinds of
pellets for different varieties of fishes pellets.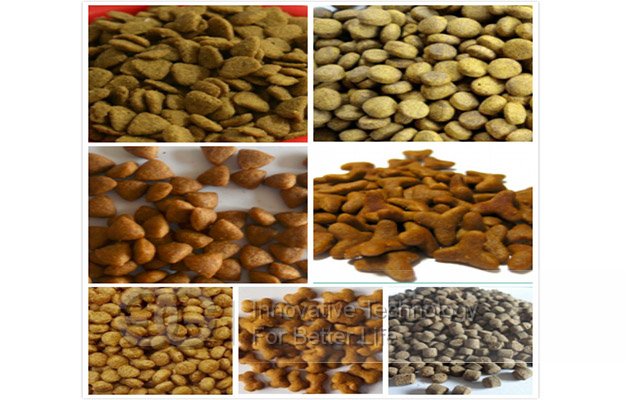 Advantages of fish feed production line
1. Advanced technology, high capacity and low energy consumption.
2. The fish feed production line occupies less floor space and needs low investment in construction work. The modular structure is
convenient forassembly and disassembly, facilitating the shipment and installation.
3. Wide applicable scope: The plant can produce both floating and slow-sinking fish feed, applicable for fish farm holders and fish
feed manufacturers.
4. PLC controlled, alarm device is available. The operation is simple and convenient.
This fish feed production line can be used to produce various kinds of feed pellets
1. Pellet packing---electronic packing machine
To make the finished pellets easy to store, transport and catch the clients' eyes, they should be packed properly. With our electronic
weighing and packingmachine, the finished pellets can be packed into bags, weighed, conveyed, and sealed automatically, which
saves labor and time greatly and meet the requirements of large scale production. For this packing machine, automatic heat typing
code, automatic bag sewing and automatic thread cutting can be optional functions.
2. Material grinding---- feed hammer mill
Raw material ingredients should be grinded to the required size by feed grinder. We supply three types of feed grinders to meet your
different requirements:
AMS-ZW-A series feed Hammer Mill is suitable for small or medium sized feed extruding factories; AMS-ZW-C Series feed Hammer mill
is used for grinding raw materials by large and medium livestock and aqua feed mills; AMS-ZW-B series hammer mill, also called Wide
chamber Fine feed Hammer Mill, is mainly applied to fine grinding of meals for special aqua feed.
3. Material mixing---feed mixer
Mixing the material thoroughly can ensure extruding efficiency and improve the feed quality. We supply two kinds of feed mixers for you
to choose: double-shaft efficient mixer can be applied to mixing powdery, granular, flaky and blocky materials while feed ribbon type mixer
is mostly used for mixing powdery materials. These two kinds of mixers can be customized with atomizing spraying system which will add
liquid like molasses and grease to material more evenly.
4. Extruding process--- floating feed pellet extruder
Our fish feed pellet production line can be divided into two types: dry type fish feed pellet production line and wet type fish feed pellet pro
duction line. The wet type is with the conditioner and need to equip the steam boiler. The dry type fish feed extruder is cheaper while the
capacity of the wet type fish feed extruder is higher, so usually the wet type fish feed extruder is suitable for large feed pellet factory and the
dry type fish feed extruder is better and economicfor the small and medium size user or factory.
5. Pellets drying---feed pellet dryer
Our mesh belt dryer is a continuous convective belt dryer. Pellets formed through the extruder are stacked in layers on a wire mesh or perfor
ated plate belt conveyor and conveyed continuously through drying chambers. During this process, the drying air is passed repeatedly through
the products layer until pellet shave the optimum moisture content before leaving the dryer. While if you choose wet type fish feed machine, we
recommend the gas type pellet dryer.