Semi-Automatic Frying Machine With Factory Price
The type of GG-1000
semi-automatic frying machine
is made by Henan GELGOOG Machinery Co., Ltd.Semi-automatic frying machine with electricity, natural gas and coal for heating energy.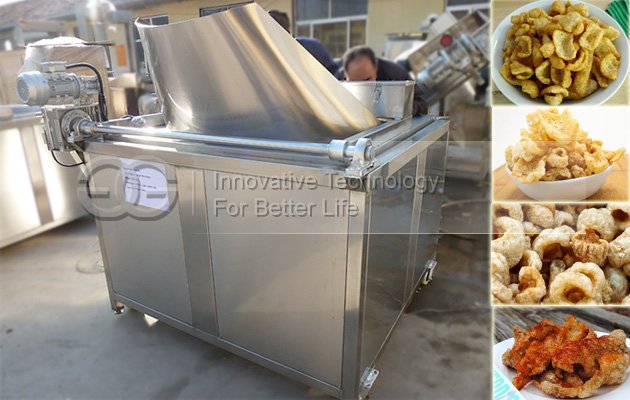 This machine adopts high quality 304 stainless steel materials, with pure oil structure, and equipped with high efficient and energy-saving combustion system, pneumatic lifting discharging system and easy to replace the blender,it can realize semi automated production,and it mainly used in beans, nuts, puffed and other products. This machine has the advantages of wide adaptability, large output, labor saving, beautiful overall design, easy operation and convenient operation. Here i talk you about the machine's data, the size of frying machine is 1600mm*1500mm*1650mm. And the power is 36kw/HZ,what's more the temperature range is 0 to 300 degrees, and the body weight of 500 kg.
The fried food is not only the color,flavor and taste,but also clean and beautiful appearance,this improve the product quality and extend the shelf life of the period.
This machine is one of the first our company a frying equipment.If you are satisfied with the machine and want to know more about the machine,please contact us,we will waiting for you.