Automatic Cube Sugar Production Line is applied in the briquetting of sugar particles with less than 19% water and 100% sugar.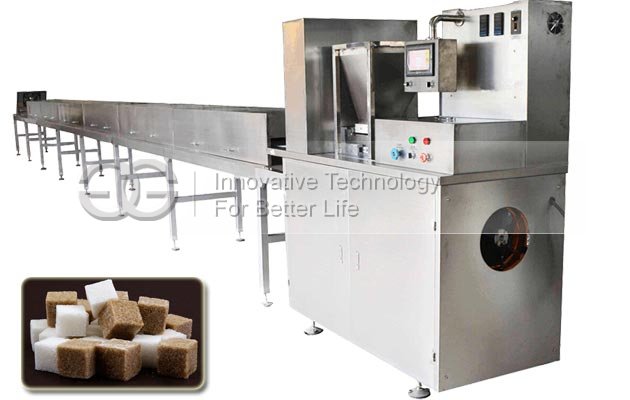 Features of Cube Sugar Making Machine
1.Machine is our latest developed into a sealed automatic clearance of sugar forming machines, machine assembly of high precision, good wear resistance, stable and reliable.
2.It will be granulated sugar granule raw materials made from compressed square candy bars, after drying oven drying be qualified of sugar.
3.The machine PLC control,(English Russian Arabic) man-machine interface high degree of automation, electrical components can be imported and brand accessories, stable quality, easy maintenance.
4.All of the machines are made of stainless steel.
Advantages of Cube Sugar Production Equipment
1. Compact structure, realizable performance, the chassis is made of stainless steel and the surface with specific polishing. Preventing the cross infection, conforming to GMP standards.
2. The machine has the Characteristics that big pressure, wide range of tablets, etc, can apply to the conventional slice, especially suitable for various varieties and small batch production.
3. Equipped with pressure overload protection, once overload, stop the machine immediately.
4. with immersion type lubrication transmission mechanism, easy to heat dissipation and prolong its service life.