This machine is mainly used for stripping all kinds of nuts hard shell. Consists of hoisting machine feeding, one, two, three level shelling, screen body at various levels and vibrating screen, can strip 3 different level specifications of apricot, peach pit, hazelnut and other hard shell, design reasonable, breakage rate is low, the ideal processing equipment for shelling nuts. Our company also can according to customer demand design small single-stage hulling equipment.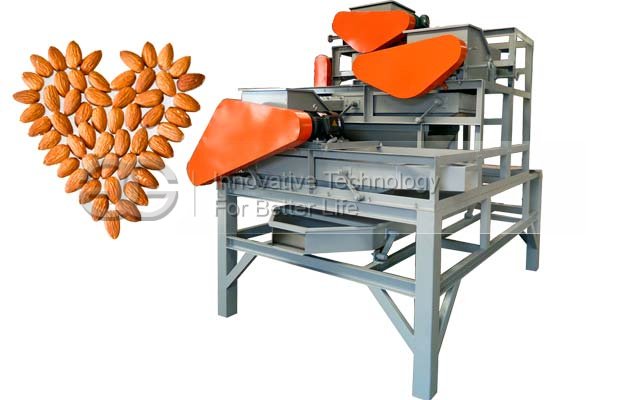 Advantages of Hazelnut Cracking Shelling Machine
1.Almonds can be shelled without grading.
2.Advanced shelling technology improved the productivity..
3.High shelling rate and low broken rate.
4.No injury to human hands.
5.High degree of automation.
6.Easy operation, stable performance, durable.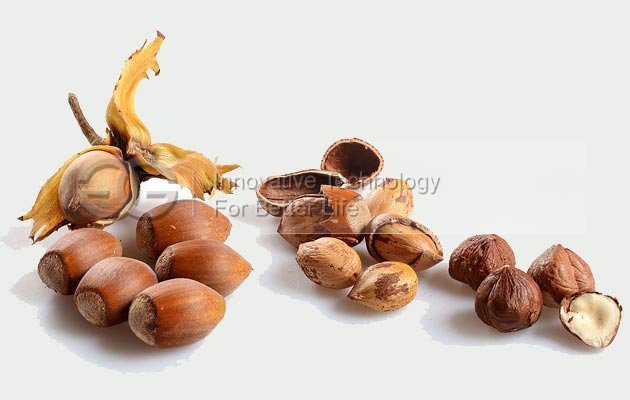 Application of Three-stage Almond Walnut Sheller Machine
This automatic almond three-stage shelling machine can be used separately for almond shelling process, and also can be used in walnut, hazelnut, pistachio nuts shelling process.