The almond cracking shelling machine is a simple device for shelling almonds, hazelnuts, with single-stage shelling and adjustable gap. This machine is a single-stage shell breaker. After the amonds are poured into the machine to break the shells once, there are some small almonds that have not been broken.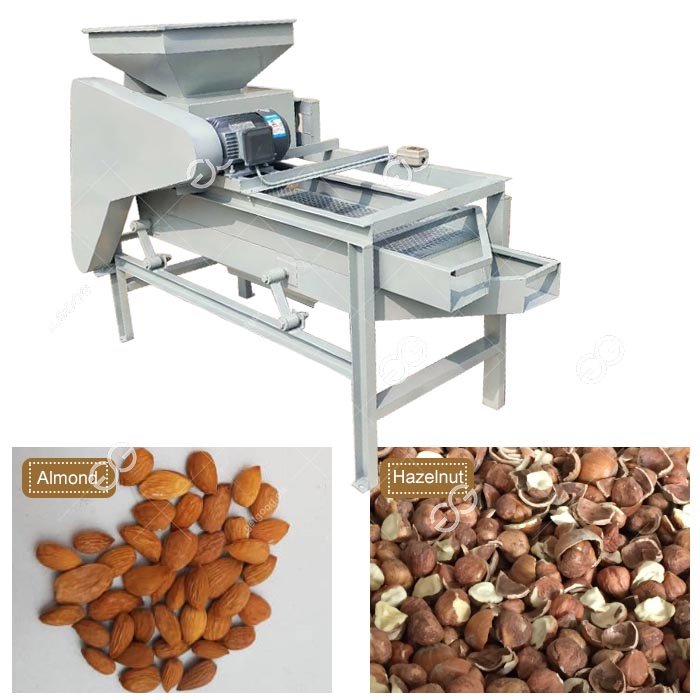 Our factory also provides a three-stage apricot core shelling machine. The apricot core can be divided into three grades according to size to complete the shelling at one time. It is easy to operate and can meet the needs of small dried fruit processing; it occupies a small space and is easy to form a production line.
Advantages of Hazelnut Cracking Shelling Machine
1. Almonds can be shelled without grading.
2. Advanced shelling technology improved the productivity..
3. High shelling rate and low broken rate.
4. No injury to human hands.
5. High degree of automation.
6. Easy operation, stable performance, durable.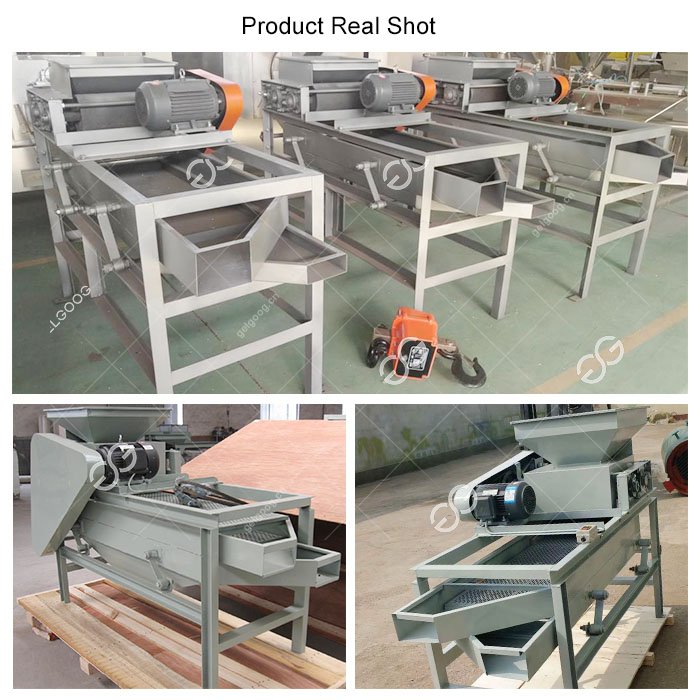 Working Video of Almond Shelling Machine