Factory Price Cashew Nut Shelling Machine
Cashew nut shelling machine is a special sheller for removing cashew nut shell. Before putting cashew nuts into machine, cashew nuts should be divided into 3 to 5 grades manually according to their width or by the cashew nuts grading machine. After shelling with this machine, the cashew nuts' shell opening rate and the whole kernel rate both reach more than 95%. Each machine has six feeding ports. The feeding is done manually. Output is related to the proficiency of the operator. The shell opening can be operated manually or automatically. The height of the operating table can be adjusted. Cooked cashew nuts are shelled in automatic cashew nut shelling machines. The capacity of cashew nut shelling machine can reach 170 kg/h, and for cashew nut shelling line in 300 kg/h, we equip 2 shelling machines here.
The automatic cashew nut shelling equipment is helpful, energy saving portable, great production efficiency, effortless maintenance and nice and clean.the cashew peeler machine by Auto management and then in give device, an easy task to function.the cashew peeler machine Can peel diverse size of cashew, product or service matches the health standard.the cashew cracking machine Suited to complete digesting line or working singly.Manufacturing result according kinds from nature, season and breed of garlic herb.the cashew cracking unit Suited to modest capability processor or customer includingHotel and Restaurant, Awesome Marketplace.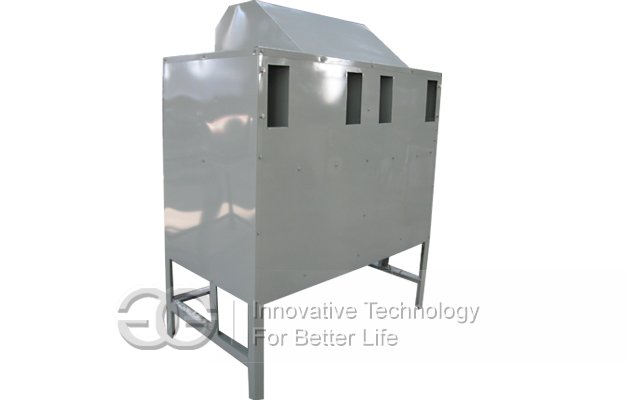 Advantages of Automatic Cashew Nut Shelling Machine
1. Six feeding inlet, can finish cashew nut feeding automatically.
2. PLC control, and fully automatic design can save working time and workforce compared to manual cashew shelling.
3. Cashew shelling machines are made from carbon steel and stainless steel, long service life.
4. Adjustable gap between rollers can be used for shelling cashew nuts with different sizes.
5. High efficiency in shelling and separating cashew nuts, and whole cashew kernels can reach 98%.
6. Advanced design ensures low broken rate and low energy consumption.