Our whole set of honey flour coated peanut production line adopts our new type rocking roaster and peanut roaster which are recently designed and developed by our own, their features are as follows: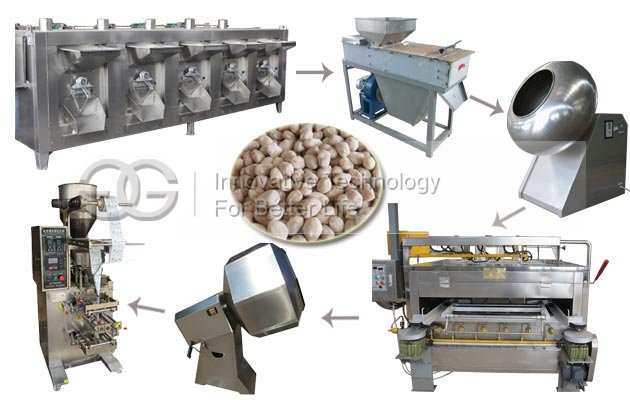 1. Fully automatic
2. Coating surface is very gloosy, bright and smooth
3. High production efficiency
4. Low maintenance frequency
5. Long Service Life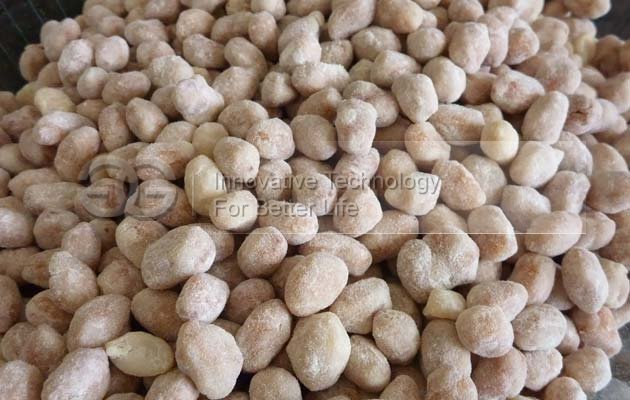 Details of Each Coated Peanuts Making Machine
1. This peanut roaster machine is mainly used for peanut, cashew nuts, Chinese chestnut, walnut, almond, swallow beans, beans, melon seeds and other granular materials' baking or drying.
2. Coating machine: Put the roasted peanut into it and peanut will be combined with flour(or other addition) uniformly.
3. Particle swing roasting machine: Plane rotary mixing style, stainless steel material. Peanut can get uniform heating, high capacity, low broken rate, pollution-free.
4. Flavoring machine: Octagon design, which can make peanut with the seasoning fully mix evenly in short time,sent out the peanut by tilting itself.