Features of Dough Twist Making Machine
1. Advanced technology and has a strong competitiveness. This Chinese Fried dough twist(Ma hua) adopts 3 groups 6 couples of anchors to press, not changing the nature of the flour;
The appearance and quality of the twist has the qualitative with the artificial manual twist, increasing the market competitive power;
2. Various strands, styles, flavors and colors. It can produce 3, 6, 9 streams twist and so on. It can also produce double colors, three colors or 2 and 3 flavors;
3. This dough twist machine is compact flexible, automatic transmission, automatic cut off, length can free adjustment, match 3, 6 strands of mold, the additional match an alternate mould, users according to the need to stamping die holes;
4. Small size, can be directly connected with the fryer, manual twist to be automatic into fry;
the biggest characteristic is that fried effect is very good;
5. The main components of our machine are made from food special stainless steel material, transportation surface and molding components use special anti-adhesion technology materials;
6. High quality stainless steel material which can meet the standard of food hygiene.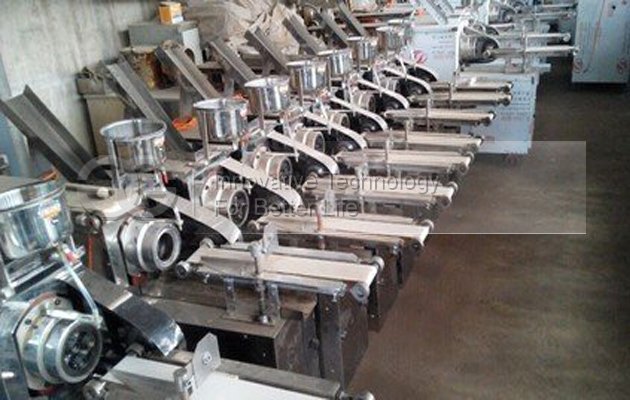 Advantages of Fried Dough Twist Making Machine
1. High-efficiency & good performance;
2. Best price, which is excellent and well sold overseas;
3. Reliable quality and durability;
4. It can be operated by one person and lower the labor cost;
6. Low cost and high profit space;
7. Easy to operate, clean and maintenance;
8. 304stainless steel material;
9. Increase care panel,without a little bit cast surface;
11. Improve mouth forming, make cannabis oil spray does not bulky problem solved;
12. New improve operate structure, stable quality and easy to clean and use;
13. The machine has roomy application scope and the finished products have large market around the world.