Snack Frying Machine adopts the latest cook oil and water blending technology, fill water and oil in the tank, oil is floating on the water, sediment sink into the water immediately, avoid being fried and become black, keeping oil clean for long time. It is greatly prolong oil use time, therefore save oil cost. Also it automatic control temperature, when temperature reach to set value, it stop heating, therefore save power consumption. We have Single frame frying machine, double frames frying machine for sale.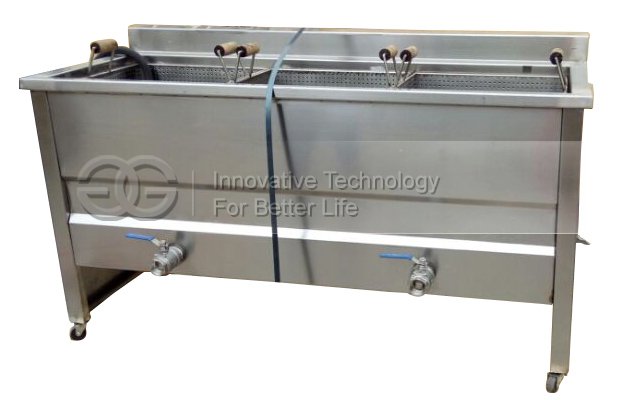 Characteristics of Snack Frying Machine
(1) The food frying machine is of high efficiency, low energy consumption. It can save 50% oil, 40% electricity and coal;
(2) The frying machine is made of high quality stainless steel, keeping the food safe and healthy;
(3) The deep fryer will be automatically delaminated after oil and water mixture. The above oil fry food after being heated, the below water accept sinking waste residue and clear them in time, which is free from pollution and waste;
(4) The deep fryer oil content, water temperature, fry and deoiling time are all automatically controlled.