GGXDA-120
Hot Sales Soap Stamping Machine
is designed to solve the problems encountered in the usage of theformer toilet soap stamping machine for the domestic soap manufacturers. this machine characterized with lower vibration and noise, high efficiency and long service life together with strip output machines made in our cooperation, it satisfies technical requirements of cutting, slicing and stamping the toilet soaps.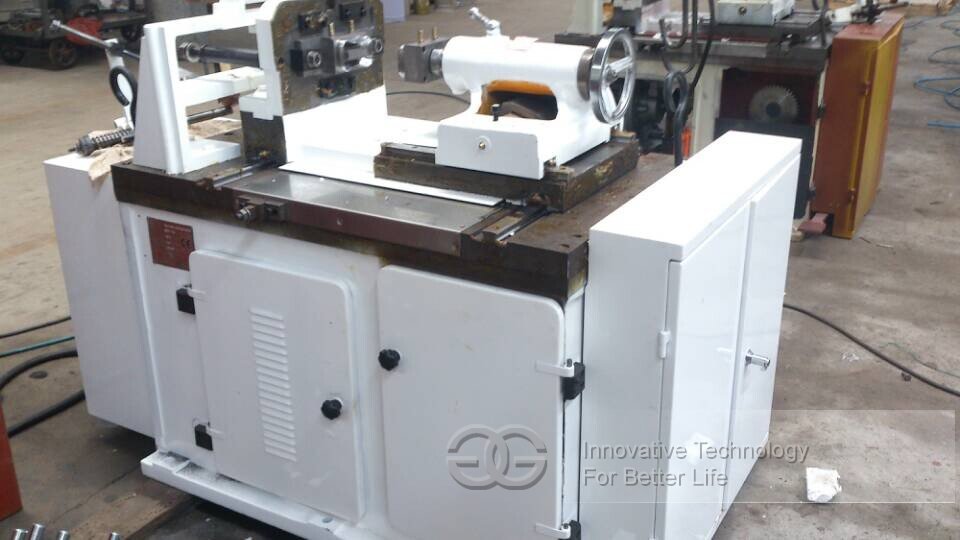 Work Principle:
This machine constitutes of six parts, like stamping, transmitting, output, input, braking and electric controlling.
The power is transmitted to the steel ball clutch through a couple of gears by the electromagnetic adjusting speed motor set. it decides into two transmitting chain and drives the punch and moving work platform to move from head to back,from right to left.the punch is drived to move length ways by gears and link lever structure, cutting, slicing and stamping. because the stamper is produced continuously, the soap is outputed with no stopping, when the punch is working as length ways, at the same time, it must be worked as horizontal, let the stamping and soap stripping send out with the same speed. this movement is the two couples of gears and an eccentric lever mechanism driving the working platform to move as horizontal.
Major structure and usage

Stamping(Like the following picture)

It consists of moving working platform(1), working board(2), punch shelf(3), stamping shelf(5), cam fixed shelf(6), axis set(9), pull stamping cam(10), soap cam(11).
The punch is set on the guide way of moving working platform, drives horizontal by the link lever mechanism of transmitting part, there is a mould set (17) fixed on the punch, loosening the locking handle (18), swifting handle roller (19), it can adjust the relating position between male and female mould.