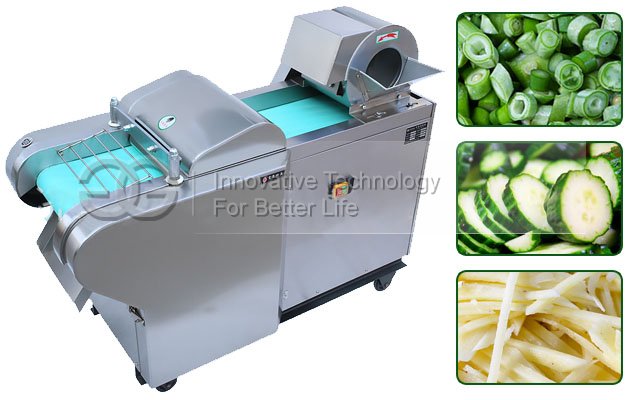 The multi-functional vegetable cutting machine is designed absorbing the essence of various industries, using unique spiral cutter, unique cutting method, using material fiber. It is designed and manufactured through repeated improvement, with stainless steel and full rolling bearing structure. It has the characteristics of beautiful appearance, mature reliability and convenient maintenance. It is suitable for all kinds of vegetables, suitable for dehydrating, quick-frozen, fresh and pickled vegetables.
This vegetable cutter machine is suitable for cutting all kinds of fruit and vegetables.
1. Cutting chives, cilantro, spinach, leek, etc.
2. Chinese cabbage, green red pepper, etc.
3. Slicing, shredding and standard slices of carrot, potatoes, cucumbers, etc.
The machine has low damag degree, the speed is fast, heating up small, the chopped effect is excellent, all use stainless steel manufacture, and the appearance is beautiful, clean and convenient. Safe and reliable, large capacity, small size, wide range of use, meet the national hygienic standard, is necessary equipment of hotel, factory, enterprise canteen, etc.

Equipment Usage
This machine is used for hard, soft variety of root, stem, leaf vegetable and seaweed processing, can cut into block, silk, cubes, slices, diamond, curve and various patterns. This machine is suitable for food processing sites and farms, such as food production factories, hotels, restaurants, group canteens, schools, troops, etc