Brief Description of Banana Chips Slicer Machine
1. This banana slicer machine is used to cutting banana chips, cucumber slices, etc. This machine can also be customized to cut apples, onions, sweet potatoes, lotus root, eggplant, etc into slices.
2. The thickness of banana chips can be 0.5-10mm, which is adjustable.
3. This banana cutting machine is made of 304 stainless steel materials, meeting health standard.
4. This plantain chips slicer machine has high quality, good performance, stable running, easy operation and cleaning, long service life.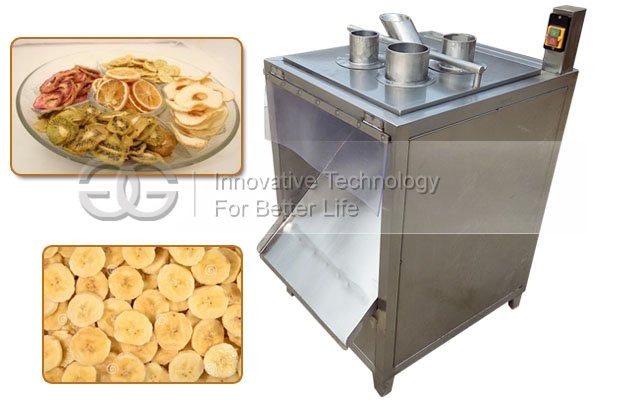 This banana chips cutter machine can be used for cutting long strip vegetable, such as green onion, hotbed chives, celery, Chinese cabbage, spinach, and banana. Cutting size can be adjusted. This machine can be used with automatic
banana chips production line
.
(1) Rotary cutter disk cutting; The thickness of banana slices is adjustable and uniform, and the cutting surface is fresh.
(2) High efficiency and low energy consumption.
(3) The banana chips slicer machine is made of high quality stainless steel.