Introduction of Industrial Potato Washing and Peeling Machine
This peeler machine applies to remove the skin of root vegetables, such as potato, carrot, sweet potato, yam, taro, etc. This machine plays an important role in small scale french fries production line or
automaticFrench fries production line
. The washing peeling machine can also work independently, can be used in restaurants, hotels, and vegetable processing industries.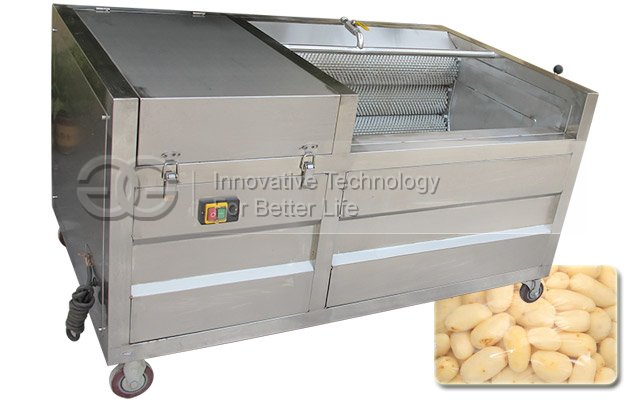 This brush type potato washing and peeling machine has high peeling rate, many models for selection, production capacity from 800 kg/h to 5000 kg/h, can meet production requirement of different size production.
Advantages of Industrial Potato Peeling Machine
1. Realize washing and peeling at the same time,also can be used for cleaning by changing hard brush roller into soft one. Can process potatoes, carrots, cassava, ginger, kiwi fruit.
2. High quality stainless steel material production, easy to clean and maintain, meet safety food standard.
3. Brush rollers are made of nylon rope, durable.
4. Separated dirt and sediment can be removed completely with the circulation of water.
5. Easy to operate, high working efficiency, saving labor cost and energy.
6. While peeling potatoes or other vegetables, there is high pressure water cleaning them at the same time.