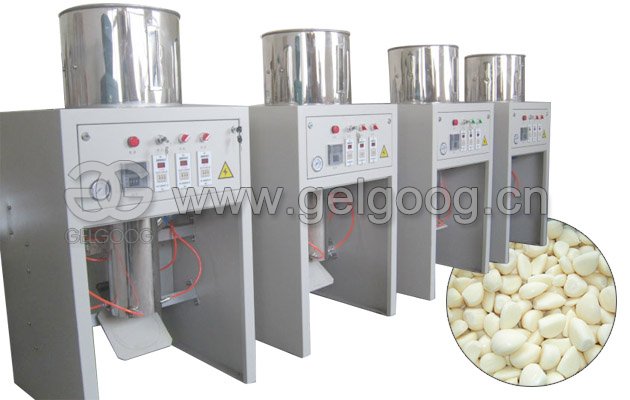 Introduction of Automatic Garlic Peeling Machine
This machine uses air compressor as production power, through the principle of electricity, gas control feeding material, peeling, discharging program, realize fully automated, continuous working, reduce human labor intensity greatly. This garlic peeling machine is not only popular in the domestic market, but also exported to southeast Asia, South America, north Africa, Middle East and other international markets, and has been recognized and praised by the majority of users.
Based on the aerodynamic principle, the air pump is used to remove the skin with compressed air, which is good for garlic without damage and high peeling rate. It is an ideal choice for the hotel, small farmers' market garlic rice business.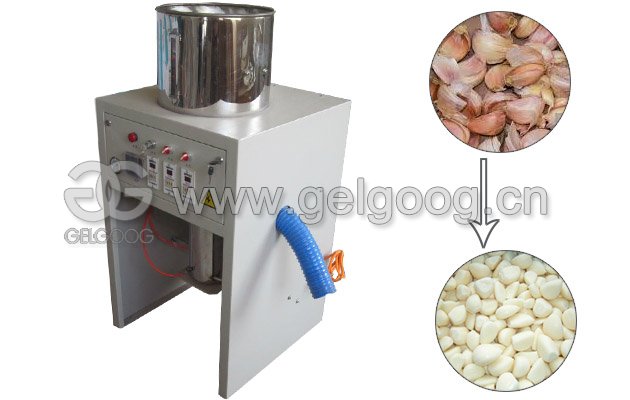 Advantages Of Dry Garlic Peeling Machine
1. The removal rate of garlic is high.
2. 220V is equipped with air source and is not subject to three-phase power limit.
3. Dry peeling method, no need water, no pollution to the environment.
4. There is no damage to garlic, the garlic rice is stored for a long time.
5. In the process of peeling garlic, it is not limited by the size of garlic sizes, peeling small and big garlics at the same time.
6. Compact structure and small footprint.
7. Stable performance, practical, safe, easy to maintain, easy to operate.
8. Time control increased to five, increasing the function of peeling delay and discharging time delay, further improve the peeling effect.
Note: garlic will be related to the production capacity and quality requirements due to the difference of the time and variety of the dry storage after the origin or harvest.