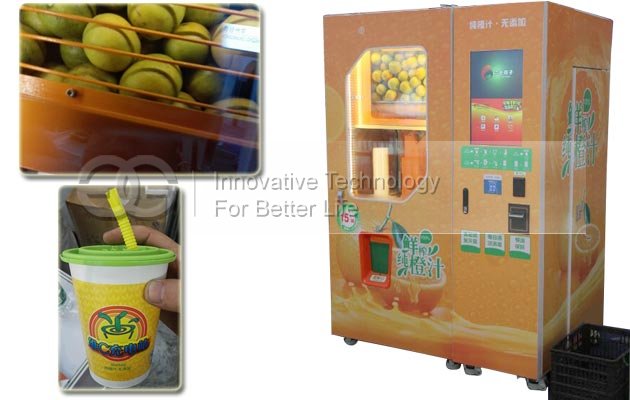 1) The company has processing factories, constant product marketing, ultra-low prices.
2) Advanced control and operating system, including accurate counting, juicing, cup falling, cup sealing technology, to ensure that equipment high stability.
3) Excellent quality materials to ensure the use quality of machine and service life.
4) The release of ozone to keep sterilization and preservation for cycle 24 hours.
5) Low energy consumption, the machine cost power consumption for 4 to 6 degrees every day.
6) Cases of large storage space, can deposit 60-65 kg oranges when fully loaded, can squeeze orange juice at 65-70 cups.
7) In addition to the cash payment, support alipay, WeChat pay wait for a variety of online payment.