Main properties and structure features:
1. The line is made by heating mixing reciprocating planish, automatic sliced composition, mix with simple operation, finished product size, heavy gram is consistent.
2. It is the far infrared ray heat, with barrel wall and stir well, with POTS.
3. It is the automatic control reciprocating motion and pressure average well.
4. Automatic cutting machine, once moldings, product size, heavy gram is consistent.
The total production line is made of
Automatic Sesame Peeling Machine
Sesame Candy Automatic Roaster
Sugar Cooking Pot
Tempreture Control Nonstick Mixer
Automatic Forming Machine
Automatic Packaging Machine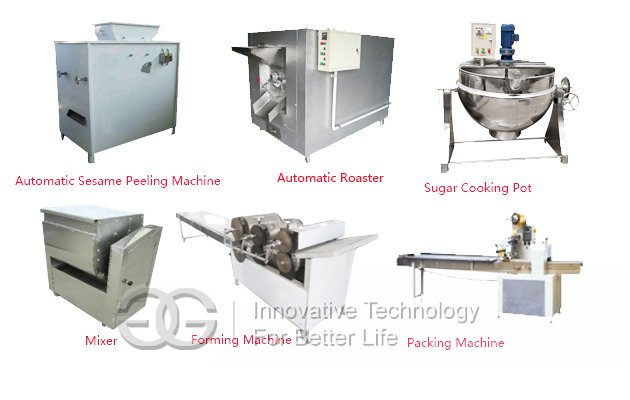 This machine is specialized in producing arbitrary length multiply width, thickness less than 12 mm hard of sesame candy, peanut candy, pulled sugar and other sweets.
We also manufacture
Peanut Candy Brittle Making Machine

,
widely used in food producing and packing line including the area of French bread, pie, Swiss rolls, peanuts, sugar, pineapple cakes.