This automatic crepe maker machine is suitable for making Injera, pancake, spring roll wrapper, shawarma, crepe.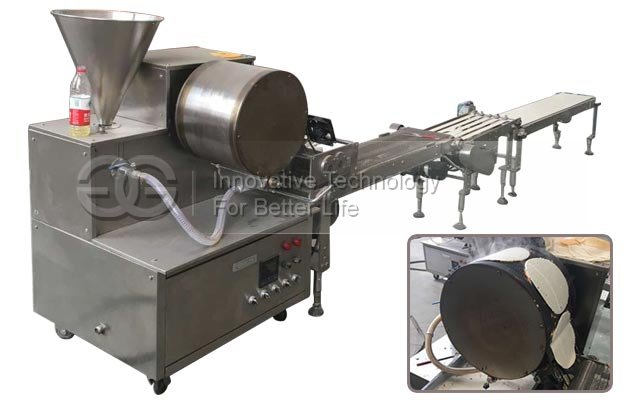 Working Principle of Automatic Injera Making Machine
In accordance with the requirements for batter technology, mixed well batter, after circular heating oven bake into round crepe, become a fixed thickness of spring roll wrapper, Injera, Pancake or other flake food.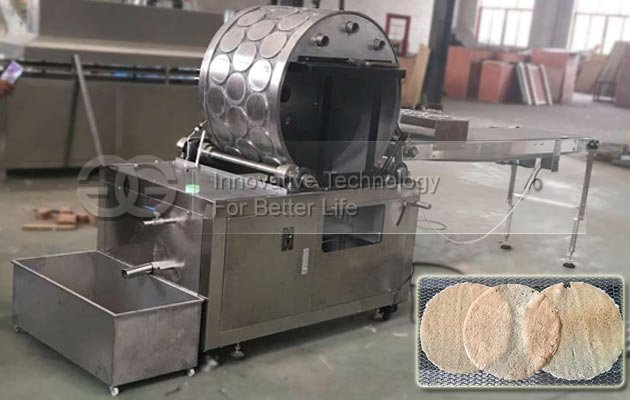 Processing Flow of Automatic Crepe Making Machine
Put well-made batter into pulp barrels, when baking wheel heated to 160 ℃; Start batter pump, convey batter to the nozzle, operate the clutch lever, make batter adhesion on the surface of the circular bake wheel, turn a 270-300 degrees with grilled round, batter cure, automatically separate from baking wheel, form spring roll wrapper whith fixed thickness, can fold for sale.